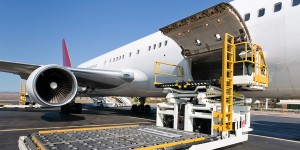 Air Freight Forwarding Services
In order to meet your global transport requirements, we provide freight forwarding services that can handle all your air freight shipment needs around the world from the smallest to the largest consignments both professionally and efficiently.
We ensure the benefit of our client by following the appropriate procedures. This will help us deliver the cargo on time and at a reasonable cost.
Direct flights and dispatches
Consolidated Air Cargo
Door Delivery
DDU/DDP Shipments
24 x 7 Tracking.
XOLOG sal can handle your air freight shipments from/to anywhere in the world. Through our global partners and agents, we have access to over 240 airlines in over 115 countries. We have contract rates with many prime international airlines and we obtain daily spot rates to ensure  the best deals. Temperature control, hazardous and out of gauge cargo are amongst the varied shipments that we handle on a regular basis.
XOLOG sal is the air cargo's professional leading provider of timely news updates. With exceptional content,XOLOG sal helps our readers keep air cargo moving forward.