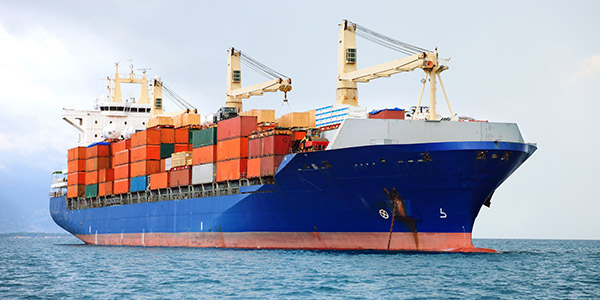 Ocean Freight Services
XOLOG keeps a wide range of interest in sea freight forwarding services. Sea freight forwarding is considered as the most efficient way of transferring goods. XOLOG Logistics offers inbound and outbound services for both LCL (Less Than Container Load) and FCL (Full Container Load). We have special contract rates with some of the leading main line operators with service coverage from and to all major ports and destinations. A multi modal door delivery transportation model is also available.
Our worldwide associates are well established renowned organizations that have the same philosophy in providing you with an UNMATCHED SERVICE at all times.
Regardless of the size of your business, our dedicated implementation teams will ensure a smooth and quick introduction to our systems. With XOLOG Trak you will always be up-to-date on the status of your shipments.
If you need a partner for your supply chain – or become a part of it, XOLOG can make your business flow.
SERVICES OFFERED:
FCL (Full Container Load)
In FCL or Full Container Load a single container is intended for one consignee. The container dedicated to one client is picked from his facility with proper documentation and delivered to desired destinations with full safety.
LCL (Less-Than-Container Load)
The client will not have to worry now for its less-than-container load, GSI will take care of partial container and safely deliver it to the desired destination. In the LCL container, the shipment from two or more clients can be clubbed with one another as a cost effective strategy.
HALLMARK OF SERVICE:
A multi model door delivery transportation model is also available.
Subsidiary vessel space and reliable schedules.
Devoted crew for Sea Freight Forwarding.
Have a unique feature of 3PL, Supply Chain Management, Tracking Facility & PO Management System.
Abrupt access to shipment status at any time by customers.
For partners strategically located throughout the world,we provide coast-to-coast coverage.
We are excellent at handling time sensitive cargo.
XOLOG sal COVERS:
Various Trans-shipments destination.
SEA – Air Destinations.
Direct Consol to Europe, USA, Gulf, Far East Destinations with regular console or direct boxes.
Have unique features of 3PL, Supply Chain Management, Tracking Facility & PO Management System.
We also cover CIS, Black Sea, East European destinations with DDU services.
The company is famous for catering personalized services to help customers achieve their logistical needs.
We carry out specialized documentation on behalf of our clients for their export requirements with the Chamber of Commerce, Ministry of External Affairs, Legalization from Embassy, APEDA and Special Inspections or Documentation on request.
SEA IMPORT:
Pioneers on freight consolidation in sea freight forwarding
All major origins covered
Fixed weekly departures and direct routing
Fastest transit times
Competitive Ex-Works Costs
We also support sea import through Bills Of Landing
SEA EXPORT:
We support sea export through Bills Of Landing
Service to worldwide destinations
Door to door pick-up and deliveries
Worldwide network of agents
Cargo tracking system